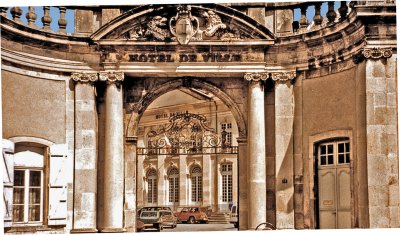 Toul and its surroundings
The city of Toul en Meurthe et Moselle is a city of natural beauty, with much history. Surrounded by the Vauban and Serré de Rivière ramparts, Toul has a rich religious past: St Etienne Cathedral (its cloister is one of the largest in France), St Gengoult collegiate church and its cloister. Fans of beautiful homes will appreciate the Hotel Pimodan, and for wine lovers, taste the Auxerrois and Pinot noir wines of the Toul region in their white and red colors.
Visit Toul, a few minutes from your hotel restaurant in Lorraine
The hotel and restaurant La Haie de Vignes d'Allain is only about twenty minutes from the city of Toul. Do not hesitate to visit Toul via the looping roads of the Moselle. Between towns and countryside, on this 85km circuit you'll discover Toul, Nancy and Liverdun with their heritage, gastronomy and unique landscapes.
Must-sees around Toul:
Vineyards
Toul, city ramparts
Gastronomic specialties